Description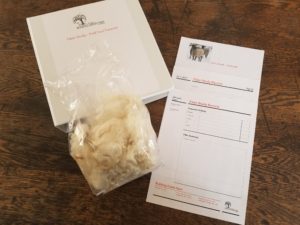 These are available for shipment tomorrow, Tuesday, March 27, 2018.
Each month 4 ounces of a new type of fiber will be sent to your home along with a breed/plant information sheet and a study template.
Initial enrollment will include a notebook to store your monthly discoveries in.
March's fiber is a beautiful white Cheviot. Almost zero VM left after scouring.
I will need to set up a FB group to post your discoveries. I cannot wait to see everyone's posts.